Add a header to begin generating the table of contents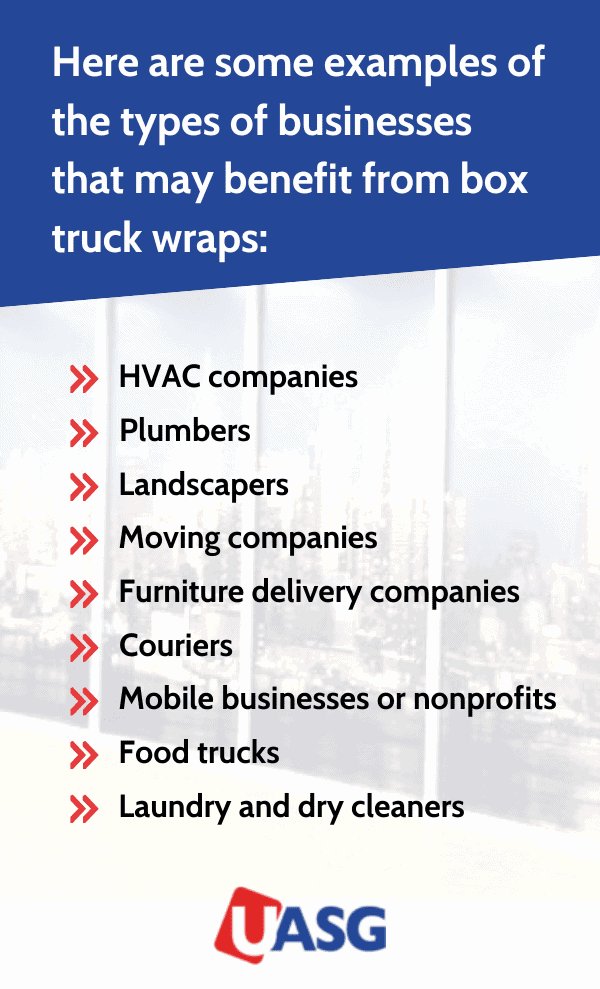 [*Photos of Custom Wall Wrap Installed]
There are so many reasons to use custom vinyl wall wraps. For one, they're relatively affordable, especially when compared to custom paint jobs. They're also an easy but elegant solution to transforming the look and feel of both interior and exterior walls. Lastly, they're an effective form of advertising and can help build brand cohesion for your business.
So whether you're looking to beautify your event space or enhance your office walls, custom wall wraps may be just the option you're searching for.
What is a Vinyl Wall Wrap?
Vinyl wall wraps often feature images, text, logos, or other design elements that have been carefully printed on long-lasting vinyl. Made with durable material, they can stick to nearly any surface when handled by a professional installer.
With wraps you have the power to customize your space and show off your unique style with ease. Let's talk about a couple of the popular options for custom wall decals:
Wall Wraps: Vinyl wall wraps are especially useful in business and office settings. Whether you own a restaurant and are looking for a creative way to display your menu or want your logo front and center when customers walk in, the options are plentiful. And you can choose whatever size you want too. So showcase your brand and transform plain walls into something interesting with wall wraps.
Wall Murals: If art is up your alley, wall murals may be the perfect option for you. When settling on your design, think about what type of emotions you're hoping to invoke. If you want the mood to be calm and peaceful then beautiful scenery may be the best fit. If you're hoping to make a big impression then go big with colorful artwork. And of course the setting matters too!
The Benefits of Vinyl Wall Graphics
Wall murals and wraps are endlessly customizable. They're designed to grab attention and keep it by using colors, images, and other design elements. When employed effectively, they'll capture your audience's attention and enhance your branding.
Let's go into more detail and discuss several other reasons to consider custom wall wraps:
Budget Friendly: Wall murals and wraps are more affordable than other large wall paintings. But they're also super high quality. This flexibility makes them a great choice for businesses that want to stay fresh and up-to-date, without breaking the bank.
Ideal Application & Removal: A professional installer can oftentimes easily apply, and later remove wall decals without damaging the surface underneath. (This does depend on the material used for the job - drywall, for example, will likely get damaged.) They're the ideal choice to personalize a space without altering the walls permanently.
Durability: High-quality vinyl materials ensure that wall graphics can withstand daily wear and tear, making them a durable and long-lasting decorative solution. They are resistant to fading, cracking, and peeling, ensuring their vibrant appearance for years to come.
Branding & Marketing: For businesses, vinyl wall graphics offer a fantastic opportunity to reinforce branding efforts. Logos, slogans, and mission statements can be prominently displayed, enhancing the company's identity and leaving a lasting impression on clients and visitors.
Eye-Catching & Memorable: Vinyl wall murals and wraps are designed to grab attention. By using colors, images, and design that stand out you can impress potential clients and get them talking.
Easily Share Important Information: Do you have information that you'd like everyone to see and understand? Like your hours, contact info, special instructions, menu, or pricing? Vinyl decals can do just that! You choose the size and design and our UASG Certified Installers will get it printed and installed correctly.
Ready to create your wall wraps graphics strategy? Contact a UASG Certified Graphics Installation Company, and they'll help you bring your fabulous ideas to life.
When & Where To Use Wall Murals & Wraps
Experiential marketing events. Restaurants. Plus, everything in between! Here are some examples of sites and events where utilizing wall murals or wraps makes a lot of sense:
Sporting Events: Get your ticket holders' pulses racing with a supersized version of their favorite players scoring points or racing down the track.
Medical Facilities: Create a beautiful representation of your brand that informs and soothes patients in waiting rooms or emergency departments.
Restaurants: Set the mood with sharp designs that match your brand perfectly. Whether you wish for a laid-back bistro vibe or ultimate luxury, a vinyl wall wrap can be designed to fit the mood.
Pop-up Marketing Events: Need to cover an ugly or plain wall? You can do it quickly and cheaply with great results using vinyl wall wraps.
Museum Exhibits: When advertising a limited-time event like an exhibit, theater show, or concert, an exterior wall mural around your building will grab attention like nothing else.
Gyms: Whether it's a community gym or a world-class facility at a college or university, a vinyl wall wrap can jazz up any gymnasium.
Commercial Spaces: Wall decals can be a great solution for wayfinding at a trade show or conference. They also improve the aesthetic and branding of offices and workplaces. They are inexpensive and removable but can last a long time.
Custom Graphics for Your Office Walls: Your office represents your business. With custom wraps you can create a room that matches your business values. You can add your logo, a mission statement, and even inspiring quotes, among other things. Our talented partners can turn your office walls into a canvas that tells your brand's story.
Personalize Your Living Space: Wall decals aren't just for businesses. They're also a fantastic way to add a personal touch to your living space. Vinyl wall graphics can inject motivation and productivity into home offices and study spaces. Inspirational quotes, abstract patterns, or maps can inspire creativity and focus, turning your workspace into a motivational zone.
Creating Your Unique Wall Wrap & Transform Your Space
Let's discuss the wall wraps process from idea to installation. The steps may vary since every wall and design is unique. But here's the general process to help you achieve your vision:
The Vision. What kind of mood are you hoping to set? In other words, how do you want the audience to feel? What is it that you want to make sure people know?
The Location. Is this wall wrap going indoors or outdoors? Is it an easy-to-adhere surface like glass or something that will need a stickier adhesive, like a brick wall? These are all considerations.
The Limits. How big is the space you want to cover? Is it the storefront windows? An entire wall of an office? We need to know what we can and can't cover.
Custom Wall Wrap Types
Think big. Imagine using a wall mural to transform an amusement park section or a boring parking garage into something more captivating. There are tons of ways you can employ wall wraps to optimize your branding, transform a space, and capture attention.
Here's a sampling of possible uses for vinyl wall wraps:
Advertising limited-time events
Temporary murals
Wayfinding signage (provides directions)
Branding at sporting events
Decorating auditoriums, aquariums, and more
Affordable restaurant decoration
Indoor and outdoor window decorations
Signage on textured walls
With so many choices, it's easy to create the perfect ambiance for any occasion. Whether your project is large or small, indoor or outdoor - UASG Certified Graphics Installation Companies can help you create the perfect wall wrap for you.
What is The
United Application
Standards Groups
The UASG is a national network of graphic installation companies. Our members are committed to installing your jobs better, on-time, within budget, as expected, and representing your company professionally.
To establish the standards for the graphics installation trade by cultivating quality, integrity, professionalism, reliability, and comradery among members.
To organize and promote the professionalism of graphics installation companies.
Professional Recognition
& Certification
Our standards are the highest in the industry. We're the benchmark for graphic installation excellence in fleet wraps, full & partial wraps, interior & exterior environmental graphics (including floor & rough textured walls) and virtually every other branding application.
A Nationwide Network
of Professionals
UASG member companies are industry professionals with ten, twenty, thirty years' experience that can provide experienced application services for vehicle wraps, window decals, wall graphics, boat wraps and just about anything graphic film will adhere to.
Providing The Best
In The Industry
The UASG has personally visited every member's business to view their operations and installation practices as part of the membership process. The UASG members have gone to 3M headquarters in St. Paul, MN and passed both a hands on and written test.