Add a header to begin generating the table of contents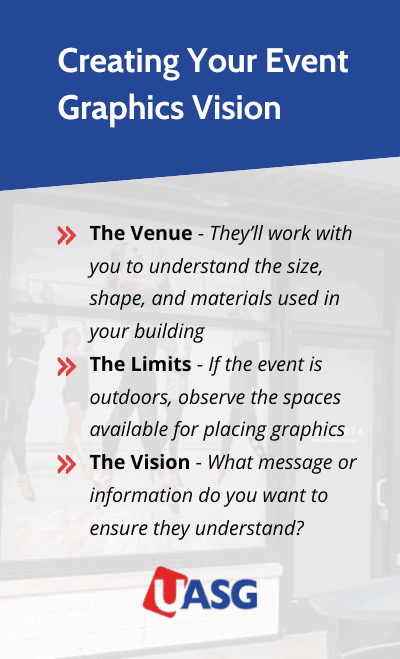 [*Photos of Actual Custom Building Wraps Installed]
Vinyl Building Wraps
Sure, you've heard of wrapping a car or even a bus in graphics vinyl, but a whole building? Well, not exactly, but pretty close. Building wraps are when an installer uses large pieces of vinyl to cover part or all of a building. 
While you might be familiar with vinyl attached to smooth surfaces like glass and automotive materials, did you know graphic vinyl can also adhere to textured surfaces like brick walls? No matter what material a building is made of, you can apply vinyl to change its appearance drastically. 
Vinyl wraps can turn a work truck from a bland, forgettable vehicle into an attractive, eye-catching mobile advertisement. You can also use them to transform your building from an easily ignored part of the landscape into a beautiful art installation or an optical illusion that simply can't be overlooked.
Why Use Custom Building Vinyl Wraps?
Does your art museum have an upcoming exhibit that demands an oversized advertisement to express its importance adequately? Do you have a limited-time event and need to advertise to as much foot traffic as possible? Is your business in a drab skyscraper that desperately needs to catch more eyeballs? There are many reasons to wrap a window or building in beautiful graphics vinyl. 
Vinyl building wraps are:
Cost-effective

Stunning

Energy-efficient

Durable

Endlessly versatile

As long-lasting or as temporary as you need
What kinds of buildings can you wrap?
There's a misconception that you can only use vinyl wraps on glass or metal, but fortunately, that's not the case. Thanks to different adhesives, you can use vinyl wraps on brick walls, limestone, and all kinds of building materials, even wood. Structures big and small can benefit from the visual appeal of a vinyl building wrap, from a drive-thru ATM to a sports facility that can hold a city's worth of people. Here are just a few locations that can be enhanced and adorned with vinyl building wraps.
Types of Vinyl Building Wraps
Race Track Grandstands:

Honor advertisers or famous drivers with temporary or semi-temporary displays. Navigation signage is also necessary to ensure guests get where they need to go and when they need to be there.

Restaurants:

Entice passersby with larger-than-life photos of your delicious food, display famous slogans, or advertise limited-time deals. 

Stadiums:

Enhance the drama and excitement of attending a sports game at a large stadium. Make large walls into moving and emotional dedications to sports greats of the past. Celebrate your team's successes! 

Garages:

Beautify empty spaces. Make an intimate and exciting installment to play up the drama of American muscle cars. Celebrate the history of the motorcycle. 

Bars:

Advertise special deals, sell space to your best-selling beers, or make drab walls more exciting with beautiful vinyl wraps. 

Bridges, Overpasses & Underpasses:

Cover ugly concrete, create something fascinating to look at for people stuck in traffic, and celebrate the history and culture of your city! 

Boats:

Advertise a boat rental business or other businesses to tourists, beautify your boat affordably, or protect its paint job from clumsy renters! 

Airports

: Better insulate areas with lots of windows, create visual interest, or create a sense of grandeur in airport terminals. 

Museums:

Play up larger-than-life elements, enhance the sense of wonder of young visitors, and make history feel more exciting and more real. 

Amusement Parks & Zoos:

Make sure everyone knows about the newest features. Cover areas under construction. Separate exhibits and walkways affordably. 

Superstores: Advertise the latest and greatest deals, ignite brand loyalty, or create greater visual interest in-store. 

Coffee Shops:

Grab drivers' attention, advertise deals, and spur cravings! 

Car Dealerships:

Enhance aging buildings, excite potential buyers, and play up your inventory.  

Apartment Buildings:

Advertise new lease availability, sell ad space on your walls, or create a sense of community with branding. 

University Facilities:

Reinforce branding, make students feel at home, or create easy-to-see wayfinding signs.

Olympic-style Pools: Play up the aquatic theme! Insulate large windows. Create novelty with a temporary decoration.
Have you seen color-shifting car wraps? Discover more here.
Creating Your Event Graphics Vision
Let's discuss the building graphics process from idea to installation. The steps vary since every building is unique. But here's the general process most of our installers follow to help you achieve your graphics vision:
The Venue.

They'll work with you to understand the size, shape, and materials used in your building. Will the vinyl be displayed indoors or outdoors? This is a deciding factor in the types of graphics you can install. 

The Limits.

What kind of graphics can your building handle? For example, are there windows for placing decals? Can the ceiling accommodate banners and signs? If the event is outdoors, observe the spaces available for placing graphics. Will you require a stronger adhesive for textured materials?

The Vision.

What atmosphere do you want to create? What do you want your clients and customers to feel? What message or information do you want to ensure they understand?
Types Of Customized Building Wraps
Make an impact with innovative graphics beyond a simple sign on a wall. If your venue permits, why not make a sign out of the whole wall?
Here's a sampling of possible building wrap sizes, styles, and configurations you can customize to suit your building perfectly.
Wall and Window Adhesive Wraps
The vinyl will adhere to the building, not itself. Again, the vinyl must adhere to a surface in order to stay up.
It's impossible to drill into the glass, and stretching a vinyl banner over it is impossible, so vinyl wraps are an excellent option for many businesses housed in glass structures. Utilizing outdoor UV lamination on adhesive vinyl best suits this purpose. Using our 3m certified wrap installers, you can design a building wrap advertising campaign tailor-made for your company and building.
Sizable Building Banners
Thanks to the enormous building banners, our installers can cover the company with eye-catching visual images. They can precisely print the banner and graphics you need to advertise your business on our ten-foot-wide printers.
With these name-brand products, you can emphasize your parking lot, construction site, building, school, and more. Printing a large banner, in particular, is a low-priced option that allows you to do more with less.
They use mesh with small holes printed in the pattern to create our outdoor banner material. The banner design allows for unrestricted airflow. The flag won't flap too much in the wind since air can easily pass through it. In addition, they strengthen the edges of our banners by heat-welding them, making them more resistant to wind and rain. Thanks to its thick double border and sturdy brass grommets, this banner will last years.
With top-tier choices and the right installers, creating the perfect impressive graphics for any building is easy. Whether your building is large or small, whether you want indoor or outdoor graphics — our 3M certified graphics installation companies will help you install the perfect building wrap.
What is The
United Application
Standards Groups
The UASG is a national network of graphic installation companies. Our members are committed to installing your jobs better, on-time, within budget, as expected, and representing your company professionally.
To establish the standards for the graphics installation trade by cultivating quality, integrity, professionalism, reliability, and comradery among members.
To organize and promote the professionalism of graphics installation companies.
Professional Recognition
& Certification
Our standards are the highest in the industry. We're the benchmark for graphic installation excellence in fleet wraps, full & partial wraps, interior & exterior environmental graphics (including floor & rough textured walls) and virtually every other branding application.
A Nationwide Network
of Professionals
UASG member companies are industry professionals with ten, twenty, thirty years' experience that can provide experienced application services for vehicle wraps, window decals, wall graphics, boat wraps and just about anything graphic film will adhere to.
Providing The Best
In The Industry
The UASG has personally visited every member's business to view their operations and installation practices as part of the membership process. The UASG members have gone to 3M headquarters in St. Paul, MN and passed both a hands on and written test.